Items without AU composting certification
The NRA has relayed issues reported by suppliers and retailers to the WA Government regarding limited supply and range of alternatives for cups, containers and bowls which have achieved Australian composting certification.
This presents practical supply issues as well as market competition issues. Testing can take 6 to 18 months and these timeframes have been exacerbated by the coronavirus pandemic and supply chain issues.
As formal exemptions can not be granted until 1 July 2022, Director General of the Department of Water and Environmental Regulation (DWER), Michelle Andrews, has provided correspondence to the NRA (see letter here) recognising these issues.
DWER has proposed to support a transitional exemption for paperboard lined cups, containers and bowls which have achieved EU certification AND have commenced AU certification.
This means that paperboard cups or bowls – for example with compostable water dispersion or aqueous coatings – which have achieved EU certification AND commenced AU certification will be accepted for now.
Important:
Businesses seeking this exemption MUST apply through the Government's Exemption Application process.
This exemption will likely be limited to a reasonable timeframe to allow more products to complete Australian certification, and industry will be expected to provide evidence when applicable.
This exemption would apply only to paperboard lined cups, containers and bowls, not items made purely from compostable plastics (which are banned).
European certifications which will be considered: EN13432, TUV HOME Compost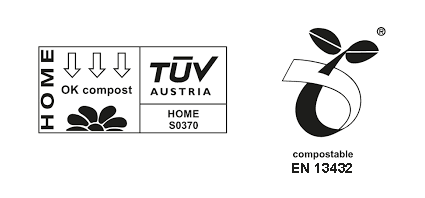 ---
When considering national strategies or supplying outside WA, please be aware that rules around compostable plastics vary across current plastic bans.
Want to receive updates, new business resources and details of information sessions?