On behalf of the WA Government, the National Retail Association (NRA) has developed a range of resources to assist businesses to understand and inform their staff and customers about the ban.
PLEASE NOTE: The upcoming retailer visit schedule may be subject to change.
More resources and translations are coming soon. Be sure to visit again for the latest resources.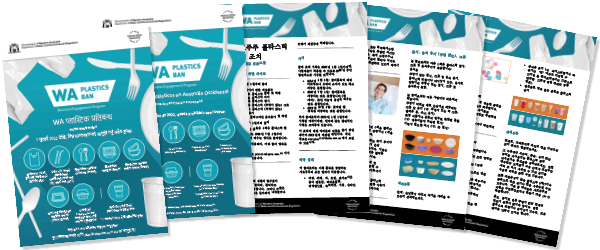 Translated resources are also available.
Come along to
info sessions.
Need help understanding the ban and how it applies to your product range?
The National Retail Association are holding monthly online Q&A sessions for businesses to pop in and ask questions of our expert team.
Government Information & Factsheets
The NRA is working with the WA Government to develop custom resources to explain the ban for businesses. The WA Government has also published information about the ban, including factsheets on each banned item.
Want to receive updates, new business resources and details of information sessions? Keen to have your say on the Stage 2 ban?