The WA Government and National Retail Association have collaboratively created a Comprehensive Guide for Business. This one-stop resource covers ALL existing and upcoming bans in Western Australia.
On behalf of the WA Government, the National Retail Association (NRA) has developed a range of resources to assist businesses to understand and inform their staff and customers about the Stage 1 ban.
Stage 2 bans - factsheets are available on the government website. More information and resources expected soon.
PLEASE NOTE: The upcoming retailer visit schedule may be subject to change.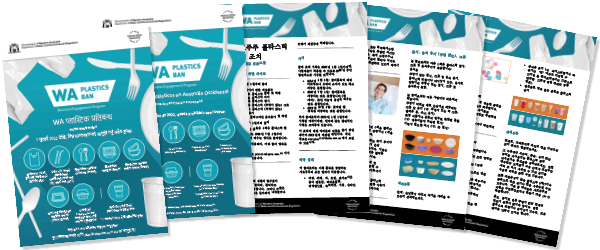 Translated resources are also available.
Government Information & Factsheets
The WA Government has also published information about the ban, including factsheets on each banned item.